Cellular shades are a perfect option for homeowners who want to maintain a simple and practical look for their home.
They're made from a continuous piece of material that either folds or rolls when you want to uncover the windows.
The right blinds, shades, or window treatments can add privacy, protection, and aesthetic value to your home.
Here are some of the top reasons why you should consider cellular shades for your home.
Why Add Cellular Shades to Your Windows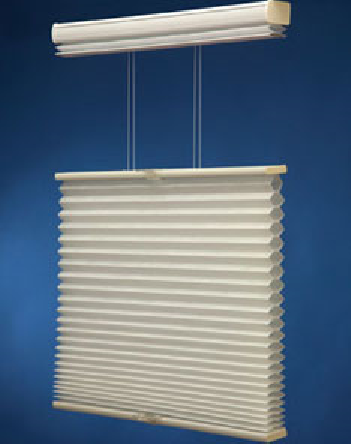 1. They Provide Energy Efficiency
Cellular shades are usually folded so that there is a little pocket of air in between two pieces of material. When the heat comes in through the window, it has to pass through both pieces of fabric to impact the internal temperature of your home, but much of the heat gets trapped in that air pocket instead. This allows you to easily control your home's temperature and keep heating and cooling bills low.
2. They Offer Light Control
Cellular shades also offer full coverage for your windows, unlike sheer curtains that allow light to enter the room or blinds that have tiny slats between rows where passerby can see through them. This makes them perfect for bedrooms or spaces where you want to limit natural sunlight at times. It also makes them one of the top options for enhancing privacy.
3. They're Available in a Variety of Styles
If you have a specific color scheme or vision for your room, you want shades that will match. Cellular shades come in a wide array of colors and sizes, so you can choose the exact look that fits with the rest of your decor. They're also not very bulky or cumbersome, so you don't need to worry about them clashing with other decor elements.
If you want to add cellular shades or blinds to your windows, contact All County Window Cleaning.
Serving Warwick, NY, and Vernon, NJ, along with the rest of Northern New Jersey, the company offers a wide array of products and services for homeowners, including window cleaning, pressure washing, gutter cleaning, roof raking, and blinds and shades installation.
The company carries a full line of cellular shades in 40,000 different colors.
To browse their services, click here or call (973) 827-8311 or (845) 988-5535 to schedule a consultation.