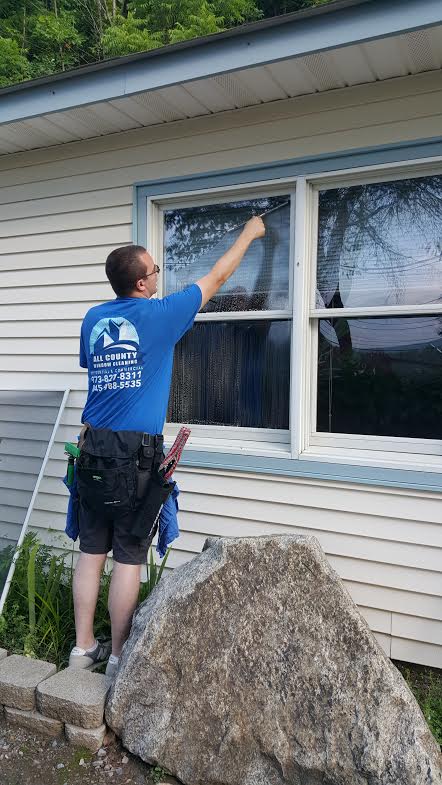 Window cleaning for your home is best now, since kids are returning to school and fall is just around the corner. The sparkling glass allows you to see outside clearly and ensures you get sufficient light even on the darker winter days to come. Here are other benefits you will reap from scheduling this home service now.
Why Get Your Home's Windows Cleaned This Fall?
1. Remove Fall Allergens
Fall is prime allergy season. In the northeast, ragweed pollen released by trees, weeds, and grasses can trigger symptoms like dry eyes, runny nose, and itchiness. These tiny grains stick to windows and build up.
Cleaning in the fall prevents these particles from seeping through the tiny cracks around each frame, protecting your indoor air quality.
2. Preserve the Fixtures
When dirt and pollen build upon glass, they get crusty and may scratch the surface.
The crevices around windows also accumulate moisture, creating damp environments where mold and mildew thrive. Ice and snow in the winter can exacerbate water damage, so have window cleaning professionals remove mold now. This prevents spores from multiplying and helps you avoid stubborn stains on windows.
3. Maximize Sunlight
Ultraviolet (UV) rays easily penetrate clean windows, naturally warming up the home and reducing your heating bills.
Since there are fewer sunny days in the winter, maximizing sunlight is also good for your health. For example, exposure to vitamin D provided by the sun supports strong bones and boosts the immune system. Any indoor plants you have will also benefit from exposure to sunlight.
If you're interested in professional window cleaning, trust All County Window Cleaning of Vernon Township, NJ. Established in 2000, this locally owned business provides home window  cleaning services throughout Warwick and the surrounding areas. Their professionals are known for their sparkling results and friendly service. Call (973) 827-8311 or (845) 988-5535 for an estimate, or click here to contact us.