Home washing, or sprucing up the exterior of your home can be hard during spring with the continuous raining, powerful winds, and barrage of pollen on everything. Thankfully, summer is nearly here and the weather in most places is leveling off.
That makes now the perfect time to contact All County Window Cleaning in Vernon, NJ, to ready your home for those first summer parties of the year.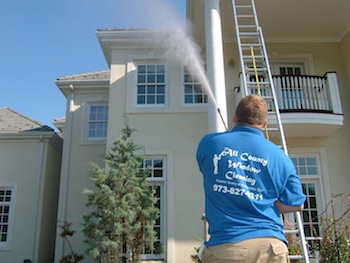 Below is a list of 4 ways All County Window Cleaning can help you to prepare your home in addition to window cleaning:
Schedule an appointment for any of the home treatments listed and more by calling us at (973) 827-8311 or completing our contact form.