Why Your Business Should Invest in Pressure Washing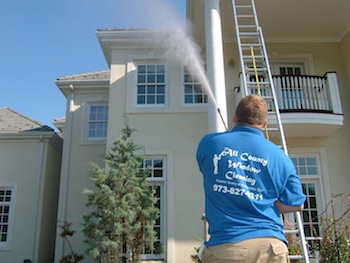 Pressure washing. Business owners spend a great deal of time trying to find solutions that save time and money.
When it comes to maintaining your building, it's smart to add regular pressure washing to your to-do list for several reasons.
Below, are a few of the ways this investment reaps many rewards.
Why Choose Commercial Pressure Washing?
1. Prevent Mold Growth
No matter where your business is located, it's likely to incur some exterior mold growth over time. Humidity and rain lead to costly moisture damage when this problem is left unchecked.
Pressure washing the outside of the building and the roofing removes mold and adds years to the lifetime of your windows, siding, bricks, and other exterior construction materials.
2. Support the Aesthetic of the Community
Maintaining commercial buildings shows that you care about the community. Pressure washing improves the aesthetic of your company and contributes to bettering the neighborhood.
Doing so also creates a positive reputation for your business among locals —  customers whose loyalty your organization may depend on.
3. Beautification of Concrete and Flat Surfaces
Commercial buildings and properties that have concrete and paver surfaces such as sidewalks, patios, and walkways take a real beating from dirt, oil and grease, gum and environmental pollution.
Without a professional cleaning and maintenance program in place, your once new property can take on a dirty and dingy appearance and you lose your "Curb Appeal" to your customers.
For All County Window Cleaning, there is no job too big or too small.  Our highly trained and uniformed professional cleaners can handle everything from a local restaurant to a national discount superstore.  Whether we are visiting once a week or once a year, you can rely on us showing up.
If you're interested in learning more about commercial pressure washing, contact All County Window Cleaning in Vernon Township, NJ. Their expert team is on standby and has over 20 years of experience with cleaning interior and exterior glass and gutters, as well as pressure washing and roof treatments.
Call (973) 827-8311 or (845) 988-5535 to schedule a free site analysis. Click here to learn about their affordable rates and other areas they specialize in, such as siding.