3 Perks of Pressure Washing Your Home Siding, Porches, Decks and Patios in Autumn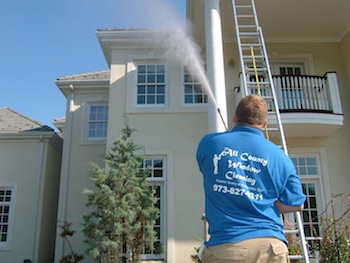 From algae and mold to exhaust from automobiles, all sorts of grime can accumulate on home siding, porches, pool decks, and patios.
The filth could cause damage in damp autumn weather, which is why you should schedule professional pressure washing.
Invest in this important aspect of property upkeep to receive the following benefits for your house.
1. Avoid Permanent Home Damage
Acids and additional chemicals in the air can damage and corrode vinyl, brick, and concrete surfaces. Stains and discoloration can get worse during the frequent rainstorms in the fall. Professional pressure washing will cut through layers of grime to slow the signs of wear and curb irreversible damage. Technicians will also remove mold and mildew that damages the wood.
2. Winterize Your Home
When grime is removed before winter, you'll need fewer repairs in the spring. Washing away mold from wood, for example, will prevent pitting. Otherwise, the rainwater, ice, and snow will seep into the holes during winter. The saturated surfaces would then expand, contract, and crack during freeze-thaw cycles. Washing away moss from the roof will also prevent deterioration and water leaks when it's covered in snow.
3. Prepare for House Exterior Painting
Depending on where you live, the mild autumn weather could be ideal for exterior painting. On dry, sunny days, the lacquer will adhere better to the house. Before you paint, schedule pressure washing. Technicians will remove grime that would leave impressions in the paint or affect how it binds to the surfaces.
For pressure washing to prepare your home for fall and winter, contact us by clicking here.
Located in Vernon Township, NJ, we also serve residents in Warwick and the surrounding areas. We are a  fully insured company that provides roof raking, gutter cleaning, pressure washing, and additional solutions to care for property exteriors. To schedule services, call (973) 827-8311 or (845) 988-5535. You can also read reviews and leave your own feedback on Facebook.